FISC Guest Driver - details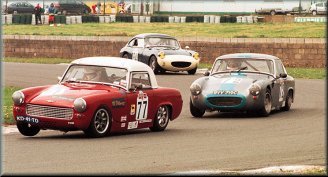 If you want to drive with us for just a single weekend but don't want to pay for a complete season you may join as a guest driver. This page should give you enough information on what you'll get, what it costs & how to go about it.

Don't forget ! - If you have NEVER raced with FISC before, you can get all this for free !

What do I get for my money ?


Entry to the races

1 practice & 3 races (about 110 mins of track time) - Exception being the Nordschleife ( 1 race only but longer !), but believe me 80 mins close racing & qualifying with pure adrenaline on the "Green Hell" (Jackie Stewart) is more than enough !
You get tickets for yourself & 3 friends.


Save upto 50% on testing.

Described in detail on the previous membership page.


FREE Catering services.

You & your 3 friends can eat & drink all weekend for free !!. This is exactly the same service as is offered to "regular" FISC members. You eat with us, the same food at the same tables & same time.
As I said on the Membership benefits page, I cannot praise the catering highly enough !
Click here to get an overview of the FISC trackside catering services.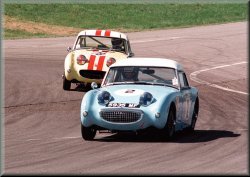 What if I need a ferry crossing ?

You can get across the channel anyway you like, you are free to make your own arrangements.
OR
You can make use of the FISC "travel package", where ferry crossings incl. your towcar, trailer, racecar & 4 persons are available at a discounted price of €uro 299 (about £ 199).

What about my car ?

Obviously you don't have to completely rebuild your car just to race with us for a weekend.
The rules are slightly relaxed for "Guest Drivers".
Cars DO however have to comply with FIA Appendix K regs. (Basically :- racing Harness, Racing Seat, Full roll cage, fire extinguisher, NO toughened windscreens ! etc etc)
The cars also have to be a recognised Midget/Sprite silhouette or deravation therof.
Wherever possible you will be able to run with your regular (non-FISC) race number.

What if I like it ?

Easy ! Just upgrade to the Euro Tour level. There are no penalty costs, if you choose to do this. All you have to do is pay the difference between a guest member & the Euro Tour membership.


---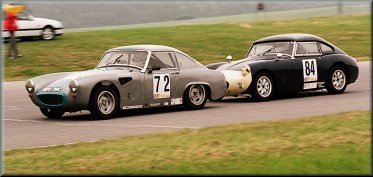 ---

So now you're all fired up! You can't believe that a great value for money race series like this exists & you want to come & "play" with us.

If this is you, you have a number of options here.
You can contact your national FISC representative. They will gladly send you more formal details of the race series.

or

You can download the Guest Driver form, available via the FISC Forms page. print it off , sign it & send it to FISC.

or

You can explore the rest of the site.

Prices are available via the Prices page.
---